Getting to the heart of Bangkok with office space Bangkok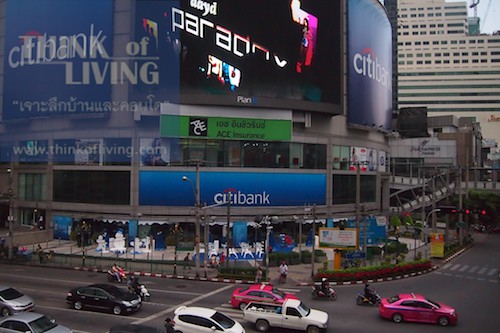 Interchange21 is a beautiful, modern office tower. It can be found on the corners of Sukhumvit Road and Asoke Road, in the area of Sukhumvit, Bankgok. If you are looking to rent office space Bangkok, you won't find anything more modern or more spacious. It is perfectly and strategically positioned in the hub of the city and situated right on top of the access areas of the MRT subway and BTS sky train transit systems. It speaks for itself; it's a Grade A office complex. This amazing direct access with both the BTS and MRT transport systems gets you swiftly to many parts of the city. Interchange21 is also within easy access of the Makkasan Station; this is your rail link which heads out to the international Suvarnabhumi Airport.
This luxury office block consists of 35 storeys, with building work only having been completed in 2008. This makes its modern and up to date with all the latest technologies in place. The first five floors of this office tower consist of beautiful places of leisure; retail outlets. It has been designed for those who want to escape major traffic and transport problems, who want safety and security, parking solutions and places to relax and entertain clients or friends. Six floors of parking and 24 floors of prime office space makes this building one that is sought after from all the many local and international business owners who realise what a bustling and major city Bangkok has become over the years. It's no wonder that some major brands like Citibank and McGraw-Hill are tenants here; they saw the potential – you can find office space to meet any needs here.
There are some international hotels that are within close proximity to Interchange21; hotels like the Sheraton, the Continent and the Grand Millennium. Lovely restaurants to relax are also close by.
There is also a sky bridge which goes over Asoke Junction and it also connects Interchange21 to the BTS station from Asoke Road giving you links to many destinations in the city and many exciting shopping malls. In a nutshell Interchange21 is strategically, perfectly placed to rent office space because it literally is a gateway to big business and the heart of Bangkok.
If you looking for office space Bangkok please visit https://www.interchange21.com/building-overview/