How to Spend Your Days and Nights in Sihanoukville, Cambodia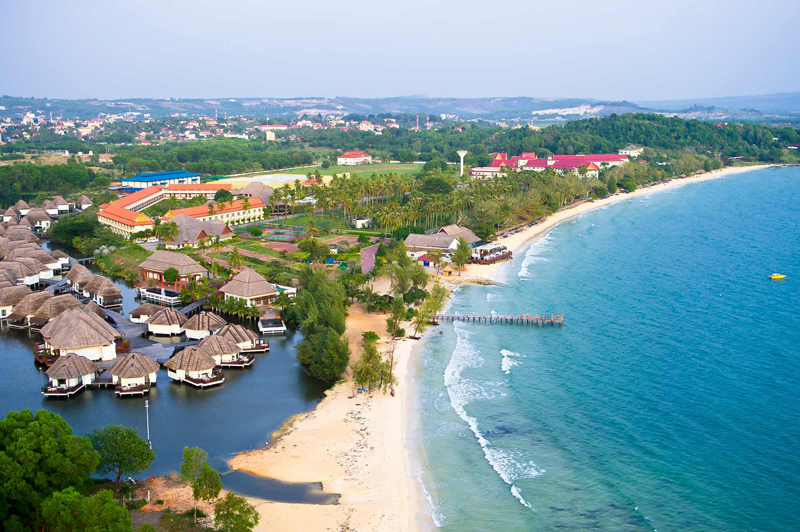 Sihanoukville is located about 4 hours from the Cambodian border and is considered as the gateway to the beautiful sandy beaches of Cambodia. Over the past few years, it has become of a Mecca for tourists and backpackers.
There is simply no shortage of iconic attractions, busy seaside resorts, ornate temples, lush green forests and jungles, untouched sandy beaches, late-night bars and casinos, and delicious cuisine to experience in Sihanoukville, Cambodia.
There is no better way to start your day in Sihanoukville than visiting Buddhist temples or Wats. These temples are a clear representation of Cambodia's rich spiritual culture. A trip to the legendary Angkor Wat will definitely make you feel spiritually relaxed to start your day. It is considered as the largest religious monument and the most impressive and well-preserved of the temples in the world and therefore needs equal attention and focus on exploring it.
Since Sihanoukville is famous for its sandy white beaches, you can make your next plan to visit the world-renowned Ochheuteal/Serendipity beaches and Otres. Since both of these beaches are the busiest, you won't have problems finding good guesthouses, hotels, bars, casinos, and restaurants nearby. The bars found on these beaches stay opened till late at night so you can expect to see some great fire dancing, full moon parties, BBQ parties and other fun activities. If you are interested in exploring the depths of the ocean, you will be able to find plenty of scuba diving sites with professional scuba divers who can offer you several options to witness the real beauty hidden underneath the crystal clear waters.
If you are still left with some time, you can go explore the rich biodiversity of Sihanoukville, Cambodia by taking a trip to the Ream National Park. Make sure to opt for the guided jungle walk, as you will find plenty of different species of birds, monkeys, and endangered dolphins you would have never seen before in your life.
By now you must have been really tired and hungry, so it is better to finish your day and start your night by having a dinner at any of your favorite Sihanoukville restaurants. Whether you like to serve your food on the beach with your toes immersed in the sand or you want it served using gleaming silverware and white tablecloths at an upscale restaurant, the choice is all yours.
If you planned to travel to Sihanoukville Cambodia please visit www.sihanoukville.com to see more what to do and where to go in Sihanoukville Cambodia.