Start a business in Thailand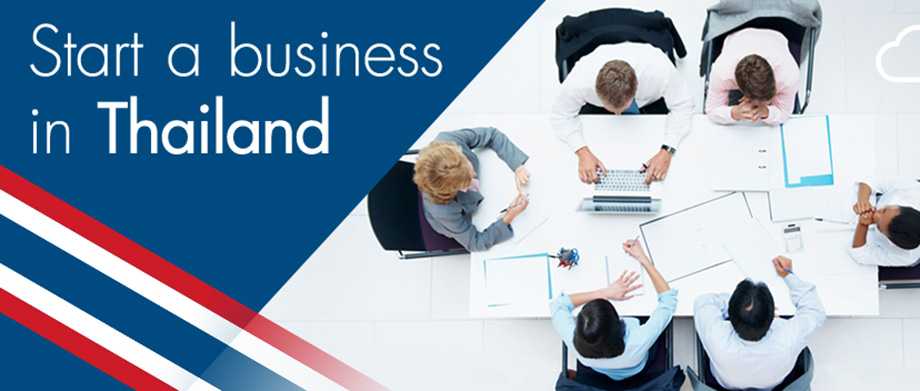 There are some things that you need to keep in mind if you want to start a business in Thailand. Company registration in Thailand is quite complex, but it's not completely impossible. The country is reasonably flexible and its economy has experienced exponential growth over the years. The first step begins with searching and reserving a name for your company online. You can reserve a company name on the official website of the Department of Business Development.
Holding a statutory meeting is required once your company gets approval for the articles of association and memorandum. After the meeting, the business will be handed over to the directors who will then demand you to deposit at least twenty-five percent of the registered capital. You also need to get a corporate seal. Section 1128 of the Civil and Commercial Code states that each certificate of shares must be signed by at least one of the directors and bear the company's seal. Thai companies usually attach their corporate seal to their documents.
Getting approval for memorandum of association is also required. You then need to register your company as a legal unit and submit the necessary company work regulations. If you have ten or more regular employees, you need to establish written rules in Thai that follow the amendments on work performance stated in the Labor Protection Act B.E. 2541. You need to display the regulations at the work premises within fifteen days of hiring ten or more employees.
It is important to register your company within three months of the day the statutory meeting was held. The director committee may also require company registration and memorandum registration on the same day. The following documents may be required for company registration in Thailand:
Articles of Association
Form for application and company name reservation
List of shareholders and company registration
New director form signed by all directors
Valid copies of business objectives and MOA as well as minutes and notice of the statutory meeting
Map showing the location of the registered office including the head and branch offices of the company
Payment confirmation of share capital by every subscriber
Form for Declaration of Business Operation and certification of company registration
You then need to pay for the company registration and memorandum of association. Registering for Value Added Tax is also required. VAT registration is required for all companies whenever their revenues reach THB 1.8 million. These are only some of the most important things to keep in mind when registering a company in Thailand.
You can register your business as a Limited Company, Limited Partnership, Representative Office or Ordinary Partnership. Limited Company is the most preferred form of business among foreign investors due to its flexibility. In this kind of business, capital is allocated into equal shares. Representative Office usually gives advice regarding products and services being offered to distributors and customers in Thailand. In Limited Partnership, two types of partners exist – one has limited liability and the other has unlimited liability. Ordinary Partnership is established by two persons who are individually and jointly liable for the obligations of their business.
Looking for company registration in Thailand please visit Tilalegal.com.